chicken professional equipment
1. Cages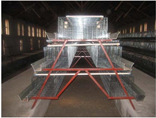 Scope: goods on behalf of laying hens
Device configuration: cages, the first aircraft, tailstock, automatic feeding system,
automatic egg collection system, automatic manure removal system, nipple drinking system

Features:
1.Complete equipment with hot-dip zinc technology, corrosion resistance, long life;


2. feeding high density, small footprint, saving land, intensification, good economic returns;

3. With automatic feeding, egg collection, water and manure

removal systems, saving manpower, improve labor productivity;¡¡¡¡¡¡¡¡¡¡

4. Save feed, will also reduce the hens emergency response,

water conservation, broken egg rate, reducing fecal pollution of the environment;

5. Applicable to various types of houses (open, semi-open and closed).
Other models£º                
models

length/group

(mm)

width/group

(mm)

Height

(mm)

Each
Rearing

Each door rearing
(Only)

Floor

9LCDd£­3150

2110

2000

2420

150

5

3

9LCDd£­4200 

2110

2000

3020

200

5

4

9LCDd£­5250

2110

2000

3620

250

5

5

9LCDd£­6300

2110

2000

4220

300

5

6

9LCDd£­8400

2110

2000

6100

400

5

8
2. Crane tower rearing water supply system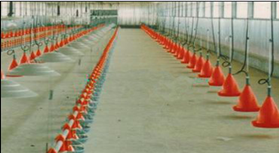 Scope: rearing broilers, broiler breeders, laying hens, chicken and duck egg
Device configuration: tanks, PVC pipes, three straws, drinking hanging tower, rope, adjustable panels.

Features:

1. Rearing sheds water supply system for providing health, clean drinking water;

2. Waterline installation is simple, easy to use, saving water and energy avoiding the contamination of

drinking water caused poultry disease occurs, improve the survival rate of chicken;

3. Waterline according to the requirements of different ages chicken down.
3. Traction Conservancy machine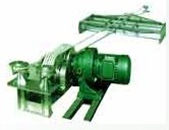 Scope: chicken coop, pigsty Longitudinal Dung
Device configuration: drive, traction frame, scrape manure board, tensioning device, corner round, cleaner, limit switch, electrical control box
Features: 1 can effectively clean up the stool to homes outside septic tanks;
2 Simple structure, low failure rate, the Conservancy clean.