How to get packing product from material tea
<![if !vml]>

<![endif]><![if !vml]>

<![endif]><![if !vml]>

<![endif]> Material tea Crush Screen
<![if !vml]>

<![endif]><![if !vml]>

<![endif]>packing product Overwrap Pack
A. Crush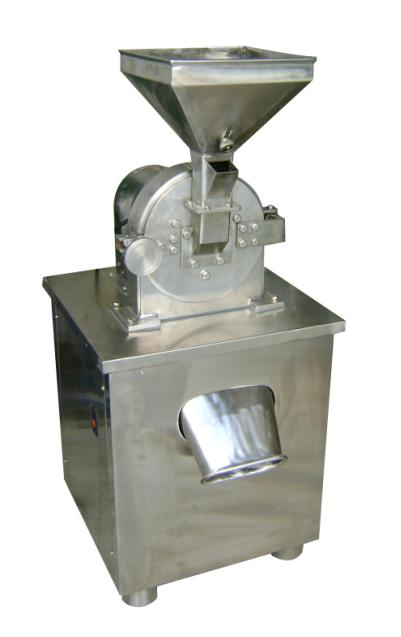 YYPT003 Crusher Machine
l The flow chart:
After slicing or cutting up, the material will automatic crushing under the action of impact which is through high speed revolving mobile chainring and screening the required material. The crusher part and dust cleaner are all made of high quality stainless steel. After advanced processing, the inner crushing machine is smooth and level so that the powder is more smoothy and the inner machine is easy clean. The mobile teeth are hard, durable, safty and reliable based on the special joiniting between high speed chainring and teeth. The machine is conform to GMP requirement.
Due that the high speed chainring has been level tested, the machine can without shaking during operation. More durable and reliable based that the locking devise between high speed chainring and transmission shaft.
l Technical parameters:
Model

Capacity

main shaft speed

(r/min)

Crusher fineness

Power

(kw)

Machine weight

(kg)

(L*W*H)Machine size

180

75-100kg/h

4200 rpm

50-150

2.2

70

500*420*1250mm

250

100-250kg/h

50-150

5.5

180

650*600*1350mm

320

250-300kg/h

50-150

7.5

250

750*700*1450mm

350

200-550kg/h

50-150

11

400

850*800*1650mm

400

300-800kg/h

50-150

15

700

1050*1000*2100mm
B. Screen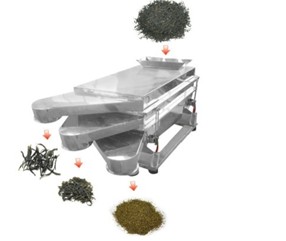 YYPT019 Vibrating Screen
l Purpose:
The machine is suitable for classifying, screening and filtering different powder and grain product in different line such as pottery, food, pharmacy, chemical, powder, electronic, plastic cement, grind and similar line.
l Technical parameters
| | | | |
| --- | --- | --- | --- |
| | Output | Machine size(L*W*H) | Machine weight |
| M: 60cm L: 120cm | 50kg/h | 1.5X0.6X0.6m | 100kg |
C. Pack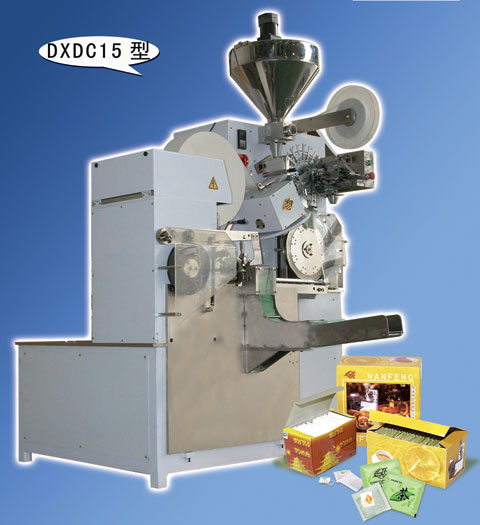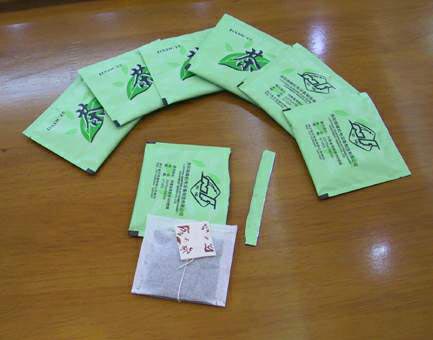 DXDC15 Tea bag machine
l Introduce:
This model is a new type heat-sealing, multifunction, automatic packing machine. This machine enlarges the capacity of tea bag and remains the automatic boxing device. It changes the sealing way of envelope making, improves the flexibility of envelope packing material. It ensure the realization of using multiple heat-seal laminated films in the envelope pack such as paper/aluminum/polyethylrne, etc. It provides you exquisite envelope pack which were airtight and fresh keeping.
Tea bag packing machine Model DXDC15is our newest model, and features filling, heat sealing, threading, labeling and over-wrapping functions. Meanwhile, it also has an adjustable loading system for filling different sized tea bags. Adopting sealing pads in place of the sealing rollers used in machines of previous generations, this new system greatly improves the machine's flexibility and enables use of different packaging materials. Main materials include paper/PE, plastic/foil/PE and plastic/PE.
l Technical parameters
| | |
| --- | --- |
| Output | 105±5bags/minute |
| Tea volume | 0—4 gram red tea |
| Max. dosage | 15cm3 |
| Bag dimensions | 65 x 62.5mm |
| Envelope dimensions | 82 x 75mm |
| Tag dimensions | 28 x 24mm |
| Thread length | 210mm |
| Power supply | AC 380V / 220V |
| Total power | 2.36kW |
| Weight | 1210kg |
| Gross weight | 1410kg |
| Overall dimensions | 1.688 x 1.33 x 2.205m |
More tea bag machines are on the website: http://www.teanet.com.cn/sino_tea_machinery.htm
There maybe needs Stirrer, Filter paper, Thread, Tag, Envelop, Colloidal and so on.
D. Overwrap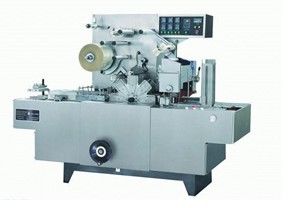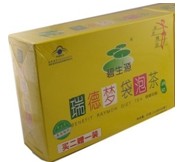 BT-350A Overwrapping machine
l
Introduce:
Model 350A overwrapping machine is developed on basis of model BT-2000A and is applicable for a little big sized box such as mobile box ,cigarette box with 10 pack cigarette box etc. The difference from BT-2000 series and BT-350A is that BT-350A turret is only four part but the BT-2000 series turret eight part.
1/Functions: Anti-false and moisture-proof
2/Adjustable to different sizes
3/Speed Adjuster, temp. adjuster
4/ hopper feeding, Tear-tape device.
l Technical parameters
380V 60hz three phase by special order
More Overwrapping machines are on the website: http://www.mycotrade.com/english/packing_machine/vbkl4789bji.html
There maybe needs Mould for BT-350A, Printing device, Unsealing pull line, Cellophane and so on.