Luxurious Serious Commerical Kitchen
Refrigeration Equipment
Product Features
Using the famous totally enclosed compressor with low noise and low power cnsumption. High density cell insulation makes to keep tempreature. Highly firm adjustable shelves are designed to be convenience in placing goods. Intellingent microcomputer temp-control technology, obvious inside cabinet temperature. The removable door sealing are easier for be cleaning.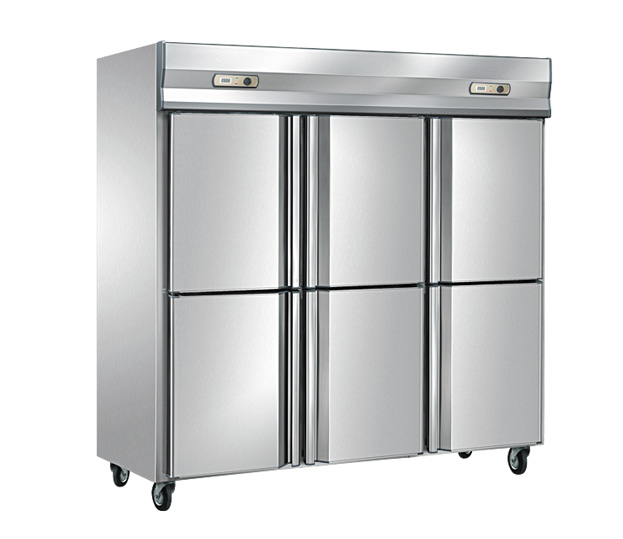 Correlation coefficient
Name£ºSix-door Freezer
EXT-Dimension(mm): 1810*760*1980
Temperature(¡æ):-5~-15
Power: 220v /50hz /594w
Volume(L):1600
Refrigerant: R134a
Mode of Refrigeration:Straight cold with Frost
¡¡
¡¡